Hey my friend


Are you ready for your mom life to get easier?
Are you tired of just surviving rather than truly living your life with purpose and intention?


If so, I have bundled together just for you the very best courses and roadmaps to help you parent better and live life with more sanity, joy and intention.
This is the bundle I WISH I had in my hands when I first started my parenting journey.
Even with all my expertise (a degree in child psychology and certified life coach with decades of coaching experience behind me) NOTHING prepared me for parenting and just how tough it could be.
Like most moms, some days you probably feel like you have been thrown into a deep end and either it's sink or swim.
So we do our best to stay afloat while hoping that no-one notices just how crazy fast our feet are paddling below the surface.

It's time to take a deep breath and relax.
I know what it's like to feel tired and worried that if you stop moving you just might drown in the chaos of life.
You want to do it all and have it all - be a good mom, without losing your sense of self while somehow finding time to chase your dreams.
But it feels impossible.
It feels out of reach.
Some days you actually forget to shower and brush your hair sigh.
Parenting and life wasn't supposed to be this hard, right?
But it's okay. There is a clear path ahead to a more peaceful and abundant life and motherhood.
Allow me to show you the way...
This is where LET YOUR MOM LIFE BE EASIER - THE ULTIMATE MOM LIFE COURSE VAULT comes in.
This massive bundle will help you not just stay afloat but take you to the shore, lift you up and help you find your stride and confidence again in life.


Inside this bundle you will find 14 of my very best courses and roadmaps, specifically curated to make your mom life easier (hours and hours of transformative content here!).
This bundle is perfect for moms of any age, with any number of kids.


The courses and roadmaps included are as follows:


❤︎ The Mom Mindset Reboot Workbook

→ A Coaching Guide To Help You Cope Better With Everything In Life
❤︎ The Less Is More Roadmap
→ A Declutter Your Life By Removing The Crap Plan
❤︎ The Dare Approach To Life
→ A Secret Formula To Making Things Happen
❤︎ The Seize Your Day Roadmap
→ The Secret To Having A Productive, Intentional Life (No Superwoman Effort Required!)
❤︎ The Sibling BFF Plan
→ The Secret To Having Kids Who Get Along (No Bribing Required!)
❤︎ The Self Care Isn't Selfish Roadmap
→ A Clear Plan For Prioritising Your Needs In Life
❤︎ The Best Week Ever Challenge
→ A Simple 7 Day Challenge To Make You Look And Feel Great, Inside And Out
❤︎ Be The Best You Affirmation Cards
→ 365 Thoughts To Keep You Focused On What's Really Important
❤︎ The Ultimate Family Bonding Pack
→ Question Cards To Reconnect And Strengthen Your Family
❤︎ Reignite Your Relationship Course
→ When He's A Keeper But You Feel Like Throwing Him Away
BONUS: Mindset And Motivation For Moms To Lose Weight Course
Shed 10 Pounds In 30 Days Without The Battle
BONUS: When Bad Parents = Great Kids
→ The Perfect Guide For Imperfect Parents
BONUS: The Life Hacks Bible
1001 Clever Ideas To Save You Time, Money And Stress
BONUS: The Savings Hacks Bible
365 Ways To Keep More Money In Your Pocket
These 14 amazing courses and roadmaps are yours FOREVER inside this massive bundle!


YOU CAN CLICK ON EACH INDIVIDUAL COURSE TO SEE WHAT'S INCLUDED WITH EACH PARTICULAR COURSE


(HONESTLY THERE'S SOOOOO MUCH AMAZINGNESS INSIDE EACH ONE!)
Bundle Contents
Showcase courses and coaching in your Bundle.
So if you want to feel:
❤︎ Calmer as a mom and human being
❤︎ More in control of your happiness
❤︎ More organized and actually PRESENT in life

❤︎ Totally supported on your journey

❤︎ Filled with purpose and a desire to live with more intention
❤︎ And as if you can be both a great mom and your own person again...(trust me, you can!)


This is definitely the right bundle for you!


Frequently Asked Questions
What does this bundle include?
As part of this bundle you will receive access to the courses and roadmaps listed above. Access is immediate. It starts now and never ends! It is a completely self-paced online learning experience. You decide when you start and when you finish. There is even a Teachable IOS app so you can access content on the go!
How long do I have access to these products?
How does lifetime access sound? After enrolling, you have unlimited access to these products for as long as you like - across any and all devices you own.
What if I only love a few of the courses inside?

I want you to have full faith and trust in me that I have put together a bundle to support you in creating a mom life you love. I want you to come into this bundle with the attitude that there are definitely valuable strategies inside that you need to try.
Trust that the value from these bundled courses as a whole will positively impact your life. Allow your mom life to grow and evolve as you take on board all the strategies offered to you inside these courses.
What if I am unhappy with this purchase?
We would never want you to be unhappy! If you are unsatisfied with your purchase, contact us in the first 7 days and we will give you a full refund.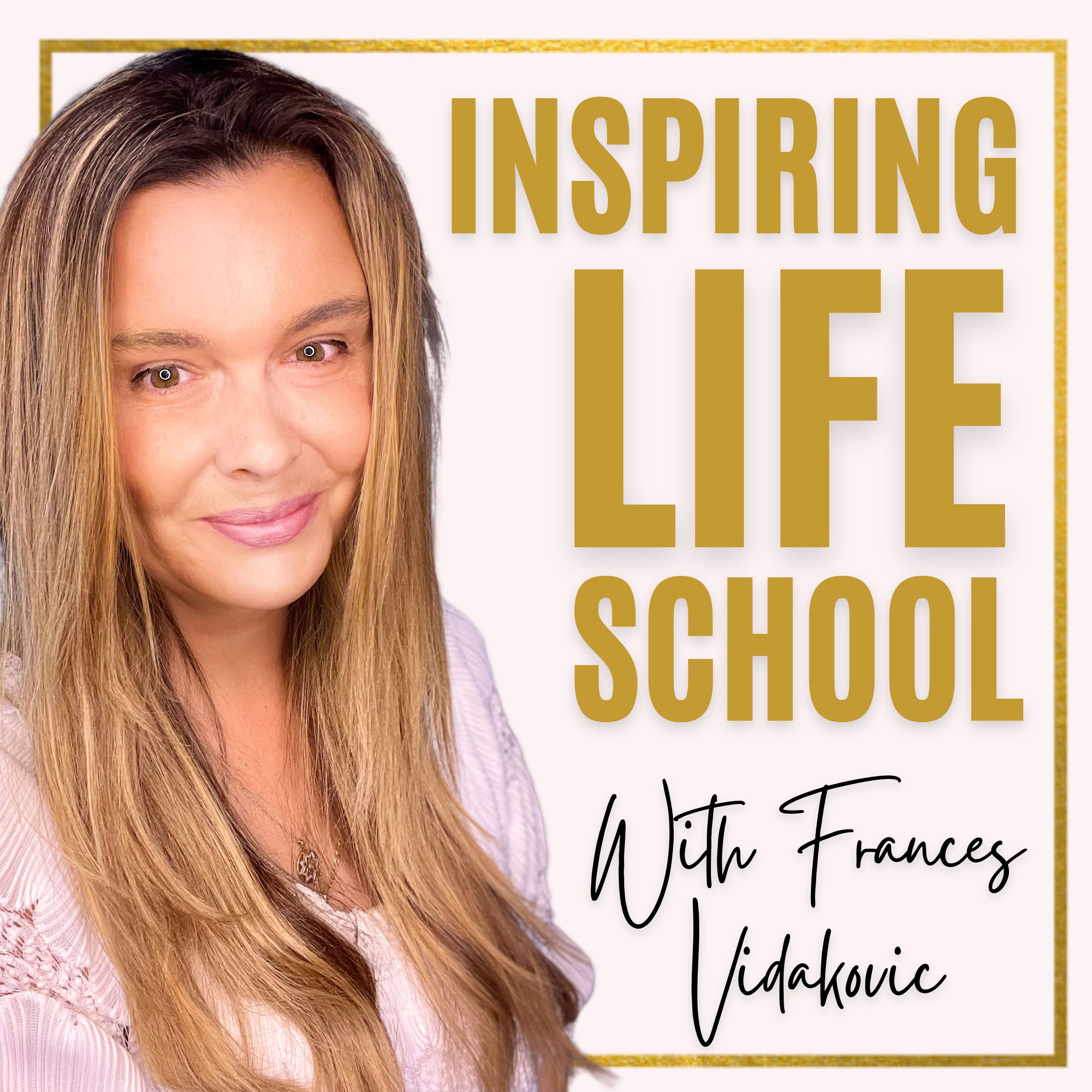 Hi, I'm Frances Vidakovic
I'm a certified life coach with a degree in psychology, host of the INSPIRING LIFE SCHOOL podcast, course creator and CEO of the award-winning website InspiringMomLife.
I help soul-led women manage their mind, time and life better so that they can finally live life without regret. My one true superpower? Transforming dreamers into doers.