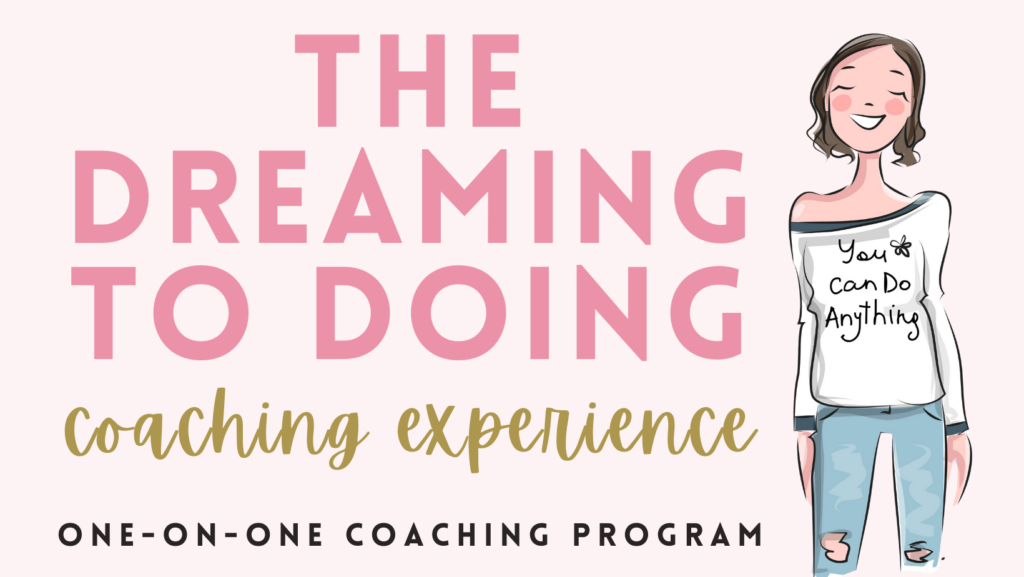 Hey my friend
Can I ask you an important question?
What is it that you want in life?
Like really, really want...
Seriously deep down in your heart, what is it that you dream of doing, having or achieving?
Now ask yourself: why do you want it so much?
How would it change your life to achieve those goals?
And what's currently standing in your way?
This is what I'm interested in knowing as your future life coach.
The deeper stuff beneath the surface.
Once we find the goal behind your goal, my job is help take you through this transformation.


What you need is support, a structure for achieving self-awareness, someone to tell you the truth and encourage you to keep on moving towards your dreams.


And your dreams are priceless.
So if you know you need to do something different but you have no idea how to get over the mind drama and begin taking action....this is it.
This is where I step in and throw you a life buoy my friend.
The question is: are you going to grab a hold of it or are you going to keep struggling to swim?




The life buoy is THE DREAMING TO DOING COACHING EXPERIENCE.


Repeat after me:


Life is short.
Enough time has been wasted.



It's time to stop just dreaming and start taking action.





What do you want to change?
Tell me what you want and why it isn't in your life right now.



Once we have this information we can use it to create a plan to make those dreams possible for you.





It's time to turn you from a dreamer into a doer.
When you invest in

THE DREAMING TO DOING COACHING EXPERIENCE,

you finally demonstrate to yourself that you're ready to take your goals seriously.





How?

Because I have an uncanny ability to bring out the very best in people, especially my private coaching clients.





Even more important than that, I know how to turn dreamers into doers.


Why? Because I used to be a dreamer and now I'm a doer.
When we work together I will see in you what you may not even be able to see in yourself.


❤︎

I will see your potential.
❤︎

Your amazingness humanness.
❤︎

Your capacity for change.
This is me, Frances Vidakovic and I genuinely can't wait to work with you!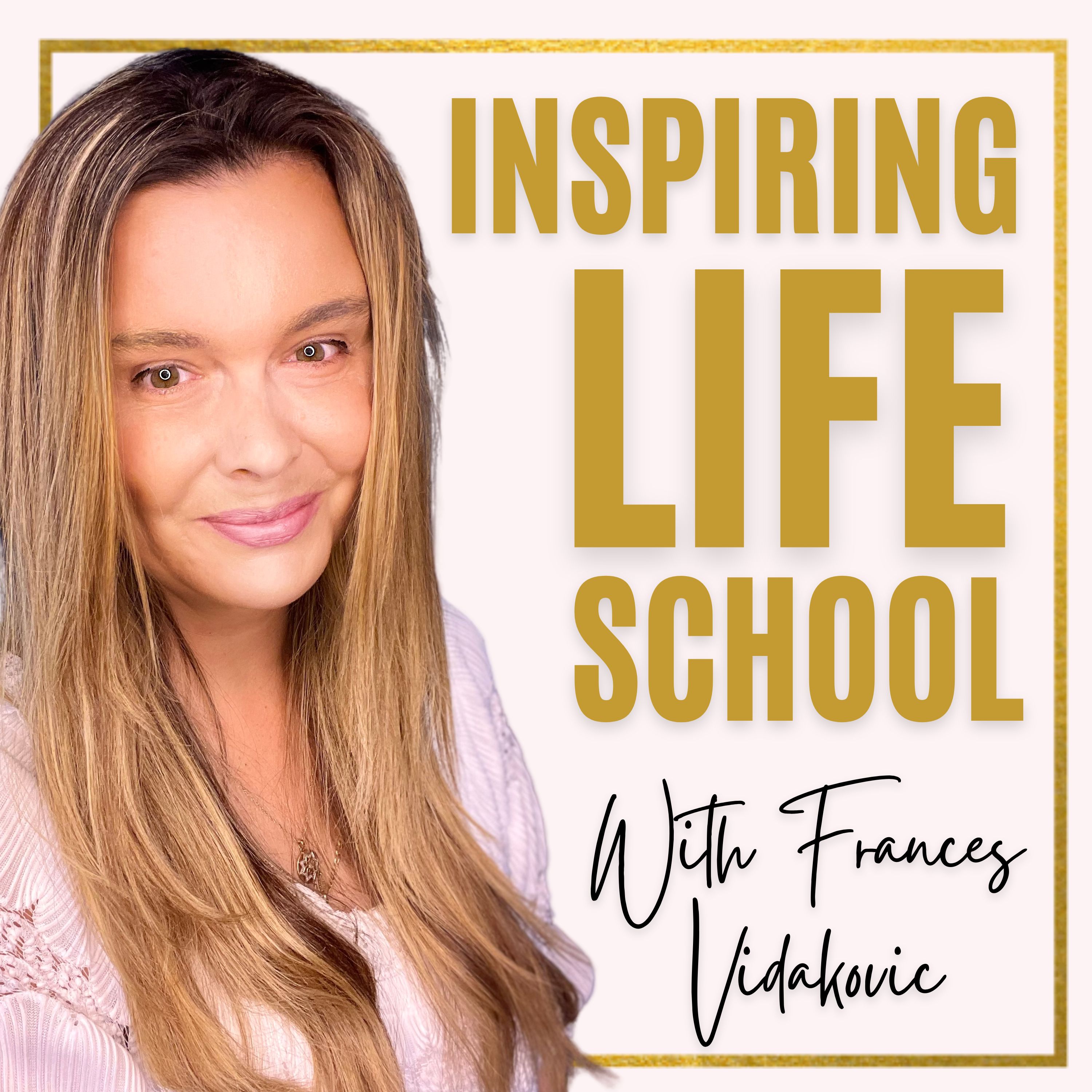 During THE DREAMING TO DOING COACHING EXPERIENCE you will:


❤︎

Unravel all the mind drama and discover what's holding you back

so you can finally stop just dreaming and start doing.
❤︎

Develop a mindset that supports you in achieving your goals

(instead of sabotaging all your efforts)
❤︎

Nurture an unstoppable vision that allows you to tap into your courage, take risks and step outside your comfort zone
❤︎

Decide on a super simple strategy and execute a gameplan that will get you your results -

we will do this work together and it will work this time
SOME PEOPLE JUST NEED A GENTLE NUDGE IN THE RIGHT DIRECTION
This program is about creating results...results that are more than worth the investment.
We all know what will happen if you don't make changes in your life.
Nothing will change, right?
And what are the consequences of falling back on this default future?


You miss out on what could have been.


You miss out on creating a future that's different from the one that will just happen if you have no coach or commitment to change.
Some may say it's indulgent.

"Who am I to want to chase my dreams?"
I say WHAT'S THE ALTERNATIVE IF YOU DON'T?


SO YOU MAY BE READING THIS AND THINKING:

OKAY BUT CAN LIFE COACHING WORK FOR ME?
The simple answer is yes.
No matter where you are right now in life, a life coach can help you move in the direction of your goals and get new results in life.


HAVING A LIFE COACH IS LIKE HAVING A:
MENTOR:

Someone who really believes in you
MANAGER:

Helps you set strategies & break down goals into doable bits
PERSONAL TRAINER:

Keeps you focused on your goals
SPORTS COACH:

Provides objective input to improve your game.


Put succinctly, life coaching gives you the opportunity to look at:
❤︎

where you are now
❤︎

where you want to be
❤︎

and the ways to bridge the gap between the two.
❤︎

All with the support of someone totally committed to realizing and unlocking your potential (that's me!).


It's about looking at the thoughts that prevent you from being the person you want to be and instead

embracing a different mindset and taking different actions to get you the results you really want in life.



A

SK YOURSELF JUST 3 QUESTIONS:
❤︎

Where are you now?
❤︎

Where do you want to be?
❤︎

What can we do to get you there?
Up until today, you may have had the best of intentions but you allowed things to get in the way of your pursuit of your goals

(in the form of excuses, procrastination, work, children: take your pick!).
Yet that doesn't mean

you should abandon your goals forever.
You can start today - no matter what your life looks like, I'm here to help you.
If not now, when my friend?
Enrolling in

THE DREAMING TO DOING COACHING EXPERIENCE

is a conscious and determined decision to start making the best use of your time.


Life coaching is truly one of the most powerful experiences you will ever have the opportunity to embrace.


By partnering with a life coach, you give birth to things that never would've been had you not been brave enough to make your dreams a priority.


Simply by hiring a coach you make an investment in yourself.


When you invest in your own mental health and personal growth, you will

begin to live your life in a more thoughtful, deliberate manner.


Remember your thoughts influence your feelings which impact your actions and through actions come

RESULTS.


If you've known for a long time that having some support, accountability and someone actually rooting for you is what you need,

THE DREAMING TO DOING COACHING EXPERIENCE IS

FOR YOU.
How does your DREAMING TO COACHING EXPERIENCE work?
12 weeks is all it takes to turn your life around.
Seriously just 12 weeks.
In this DREAMING TO DOING COACHING EXPERIENCE coaching series you will set goals that light a fire inside of you, which you will work constructively towards for 12 Weeks.
They can be set in any area of your life.
❤︎ Career | Business
❤︎ Finances
❤︎ Health | Fitness
❤︎ Relationships
❤︎ Creative goals
❤︎ Time management
❤︎ Anything that makes you think "OH MY GOSH I CAN'T DO IT ALONE!"


There are 12 weekly x 45 minute Zoom sessions during which you get the opportunity to reflect, explore, plan and achieve.
Coaching = transformation.



Here's why. When you commit to coaching you will:


❤︎

Be on the center stage.

It's all about you and your goals, looking at the way your mind works, exploring your options and thinking deeply about your choices
❤︎

Discover a simple

framework to manage better all the negative emotions that come with stepping outside your comfort zone
❤︎

Work within a

12 week time frame

; enough time to complete your assigned goals, but short enough to stay focused and motivated
❤︎

Identify old obstructive habits

, drop them, and

embrace new more productive thoughts and habits instead.
❤︎

Learn to

stay committed to yourself and your goals

, and understand that you truly hold the power to create your life from hereon.


What will happen when you enrol in THE DREAMING TO DOING COACHING EXPERIENCE?


Many things but most importantly:


❤︎

You will take yourself and your life more seriously
❤︎

You will think clearer and be able to take more effective and focused actions immediately
❤︎

You will stop putting up with what is dragging you down
❤︎

You will create momentum so that it's easier to get results
❤︎

You will set clear, stretchy goals that are aligned with what

YOU

want and your true purpose
❤︎

You will be encouraged to reach for much more than you would on your own
HERE'S A SHORT AND SWEET SUMMARY OF EVERYTHING YOU NEED TO KNOW ABOUT ME: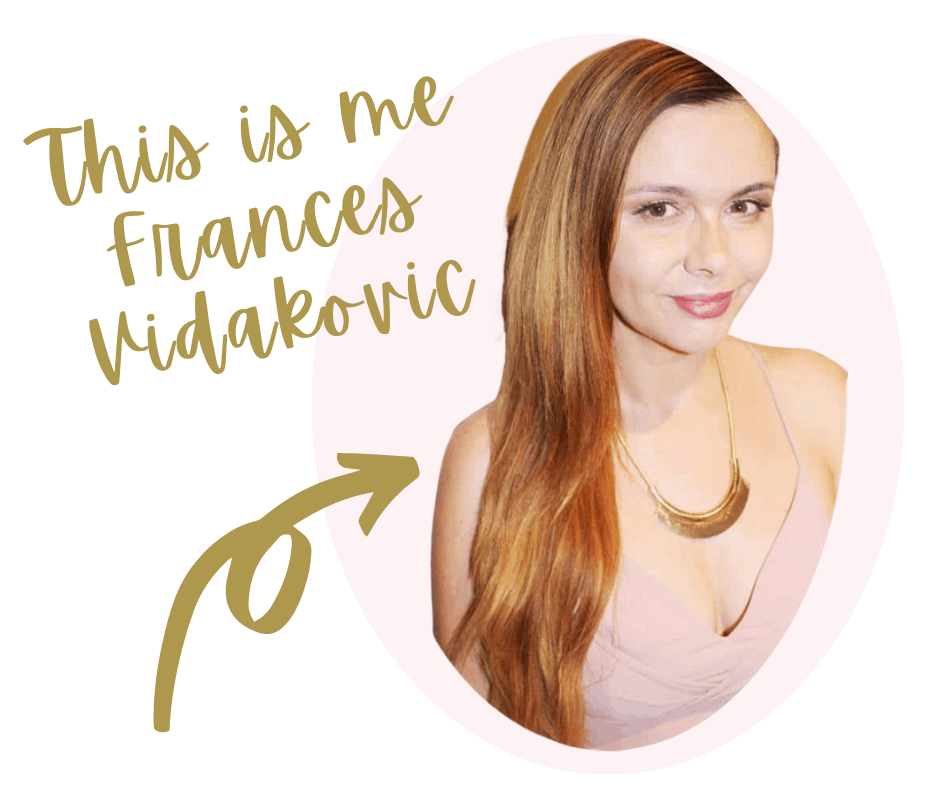 🤍 I'm a certified life coach (one of the originals, trained back in 2001) with decades of experience helping clients manage their mindset and a degree in psychology
🤍 Host of the INSPIRING LIFE SCHOOL podcast
🤍 Author of over 20 books and digital course creator (over 40 courses launched so far)
🤍 My first blog InspiringMomLife.com won the Best Parenting Blog Award in 2019 and my second blog DreamBigMyFriend.com won the Best Personal Development blog in 2021.
🤍 I'm seriously OBSESSED with helping my clients learn the simplest, most effective ways to manage our mind when it comes to goal-chasing because here's the thing: you need to manage your mind OR your mind will manage you...
🤍 I don't just talk the talk; I walk the walk in every aspect of my life and business. I personally took a pause from my successful full-time coaching business to pursue my own dreams of starting an online business and writing books (best thing ever!).
🤍 Now I'm returning to my coaching roots, with the true understanding of the mindset and strategies required to achieve big goals with our human brains (that often default to feelings of fear, confusion, overwhelm, doubt and procrastination.)
🤍 I'm also a mom of two teens, one with special needs, married for 20+ years, living in beautiful Sydney Australia and all these experiences have led me to this moment now - where I can HELP YOU learn effective strategies to support you to building a life of your dreams, that feels simpler, easier and more joyful too.
If I sound like someone you would get along with really well, I would love to work with you.
HAVE MORE QUESTIONS? THAT'S TOTALLY NORMAL


I know I would benefit from private coaching but…..


If a whole string of

buts

are keeping you stuck, first things first:
Please know that it's totally normal to feel a little fear before taking the leap.
It's

TOTALLY

NORMAL.
This is because you are a human with a human brain.
Humans like to stay inside their comfort zone, even if our comfort zone is sometimes suffocating us and our dreams are definitely located outside this space in our growth zone.
This is where I love to keep in mind the following quote:

EVERYTHING I WANT IS ON THE OTHER SIDE OF FEAR


❤︎ Q:

BUT I'VE NEVER INVESTED MONEY IN MYSELF BEFORE?


I know the feeling, my friend.
I also used to feel really weird about investing money in myself in the past.
It felt so frivolous and extravagant….like I didn't deserve it.
But if one of my kids showed even the slightest interest in something (

like learning a new musical instrument or sport

)...I didn't hesitate to go out and buy whatever my kids needed to succeed.
Yet if it was for me…I'd feel all the guilty feelings.
Seriously, we need to look at this: why do we give so freely to others and not to ourselves?
Enough of that my friend.
You are worth investing in.



Ponder on the following question:


What are you losing out on by not taking action, by remaining stuck, by doing things the same old way you have always done them?


I want you to get to your older years and become an 80 year old version of yourself who thinks:


❤︎ "

Oh my gosh, I'm so glad I was brave enough to take action."
❤︎

"I'm so proud of the fact that I embraced courage and stepped outside of my comfort zone!"
❤︎ "

I love that I was prepared to take risks that felt scary and do the hard things."


❤︎

Q:

BUT I LIVE ON THE OTHER SIDE OF THE WORLD?


That's the beauty of the Internet. It doesn't matter where you live - even if it's thousands of miles away, we can still connect and meet face-to-face virtually.
Yes I live in gorgeous Sydney Australia. But other than the time difference that will be taken into account when booking our weekly Zoom coaching session time, there's no issue whatsoever.
In fact I've been doing remote coaching calls for years, since before Zoom and FaceTime were ever invented.



A FEW MORE COMMON QUESTIONS


❤︎

Q:

HOW IS THIS DIFFERENT FROM OTHER COACHING PROGRAMS?





Well number one it's different because I created it. When it comes to every single offering I have ever created in my biz, my goal has always been to overdeliver like crazy and provide you with only strategies that lead to real results in your life.
FYI: I follow a very specific step-by-step 12 week process that quite simply gets results.


Even if you're lacking belief in yourself, even if you feel like change isn't possible for you,

I HAVE YOUR BACK

. In fact I have the craziest amount of belief in you right now (even if we've never met), to help get you started and carry you along the way until you can stand on your own two feet.


I genuinely can't wait for you to make this investment, in yourself and your life so that you can start showing up as the best version of yourself in life.
❤︎

Q:

IS CHANGE SUSTAINABLE IN THE LONG TERM?


I love this question and here's my simplest answer to you: yes of course change is possible and sustainable long-term - because

once you change your thoughts about yourself, you literally kickstart the domino effect that leads to different results and change in your life.


❤︎

Q: I WOULD LOVE TO DO THIS BUT MONEY IS AN ISSUE

?


As of today the cost of

THE DREAMING TO DOING COACHING EXPERIENCE

is $2000. If you value your personal growth, I want you to know that you are worth investing in.


And if you feel like money is genuinely an obstacle, my question to you is this:

how can you find a way to make this investment possible for you?

If you were resourceful, what options would you discover that you actually have? Let your brain get to work at brainstorming all the possibilities

(our brains are great at coming up with answers we may not have considered before).


Q: I HAVE MORE QUESTIONS...


I'd love to answer them for you. Feel free to:


❤︎

Email me on

[email protected]

and I'll get back to you

ASAP

.
YOUR BONUSES
I don't want you to jump into THE DREAMING TO DOING COACHING EXPERIENCE without feeling totally supported by me.
This is why I'm including two timeless bonus courses that will support you during your coaching experience.


BONUS #1 THE FEARLESS YOU PROJECT


❤︎

THE FEARLESS YOU PROJECT

is my signature course that approaches the topic of fear (and how to move beyond it) in the most genius new way possible.
❤︎

There are 18 game-changing modules

will help you move past your fears, live more boldly and step outside your comfort zone,

even if you feel like the most unconfident person in the world.
WITH THIS BONUS COURSE YOU WILL:
✔︎ feel more in control of your life again
✔︎ never allow fear to stop you from chasing your goals again
✔︎ learn and implement the exact process re: how to make this happen
✔︎ feel truly excited to be alive because when you embrace courage, the world finally becomes your oyster
★ THIS COURSE IS YOURS TO KEEP FOREVER WHEN YOU ENROL IN THE DREAMING TO DOING COACHING EXPERIENCE


BONUS #2 THE MANAGING YOUR MIND MASTER COURSE



❤︎

THE MANAGING YOUR MIND MASTER COURSE

has been created specifically to support you throughout your coaching experience.


THE BONUS COURSE will:


🤍 Help you feel

more in control

of your thoughts
🤍 Show you how to choose thoughts that serve you
🤍 Teach you the simplest way to get the results you want in life
🤍 Finally this course will help you IMMEDIATELY start to see different, more positive ways of thinking about ANY SITUATION in your life.


Remember in life, you only have power over your own thoughts and actions.
★ THIS COURSE IS YOURS TO KEEP FOREVER WHEN YOU ENROL INTO THE DREAMING TO DOING COACHING EXPERIENCE
★ In the words of Robin Sharma, investing in yourself is the best investment you will ever make. It will not only improve your life, it will improve the lives of all those around you."
Imagine what it would be like...
❤︎

To proactively take action to chase your dreams
❤︎

To live a little bigger, outside your comfort zone.
❤︎

To manage your mind in a way that supports you in becoming the best future version of yourself
❤︎

To feel brave enough to embrace more opportunities.
❤︎

And ultimately, make each day count because your time here on Earth is limited.


Here's the thing: I've been in your shoes before
After coaching full-time for many years, I made a conscious decision to pause my practice to chase my own dreams.


During that time, I've published over 20 books, started two award-winning websites that have had over 6 million pageviews, created over 40 courses, launched my DREAM BIG MY FRIEND podcast and raised a family I love.


I don't just talk the talk, I walk the walk and NOW YOU'RE GOING TO AS WELL.


From personal experience, I know what it's like to want something so bad and I know that having a coach by your side can be the difference between living an ordinary and extraordinary life.


It's time to turn your life from ordinary to extraordinary with me today.
ON THE FENCE?
If you aren't entirely sure if you are the right fit for this coaching program, you're more than welcome to purchase a one-off 45 minute clarity session.
Inside this session, we will chat about your goals - where you are now, where you want to be and how we can bridge the gap between the two.
After this session, if you feel drawn to the idea of having a 1:1 coach for 12 weeks, you are welcome to enrol in THE DREAMING TO DOING COACHING EXPERIENCE.
If not, you will still walk away with a clear perspective on what's working and not working in your life and a sense of excitement about your true potential for change.